Collections
We offer several collections of coordinating products and ranges for your home and garden!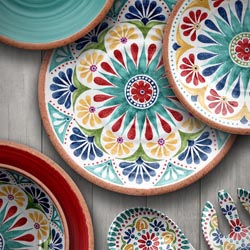 Rio Medallion Melamine
We are sellers of this gorgeous Rio Medallion range of melamine. With its Moroccan feel, beautiful colours and realistic ceramic appearance it is sure to wow your outdoor dinner party guests.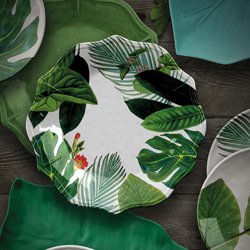 Amazon Floral Melamine
If you are wanting to add a fresh and modern feel to your outdoor dining then this Amazon range of melamine will be perfect for you. With the ceramic looking full range you can have a gorgeous dinner setting for everyone to envy.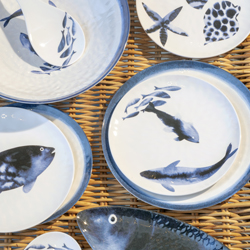 Coastal Melamine
This serene, beach inspired coastal collection of melamine will make a stunning addition to your outdoor dining. What's more, is you can take these melamine sets camping and on picnics to the beach without having to compromise on their beauty.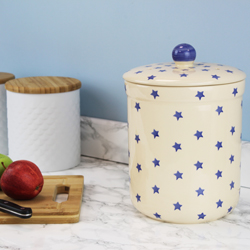 Haselbury Ceramics
These Haselbury Ceramic caddies have beautiful and delicate designs which are handprinted to create stunning compost caddies you do not need to hide.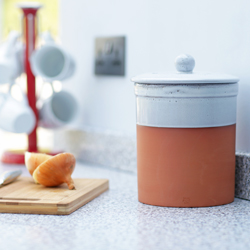 Chetnole Ceramics
Handmade and to suit all types of kitchens, these gorgeous, glazed terracotta compost caddies aren't designed to be hidden under your worktop.


Melbury Ceramics
With a large variety of colours, in this collection of handmade ceramic caddies it is almost certain you will find a colour to match your kitchen.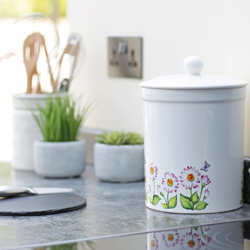 Ashmore Ceramics
From animals to floral designs, these Ashmore caddies are a perfect gift for your loved ones or even yourself. Taking pride of place on a worktop, these are bound to catch the eye of anyone entering your kitchen.